November is here! Everyone in the blogging world is getting ready for Thanksgiving and Christmas. I'm not….yet! 🙂  Before I get my mind set into turkeys and trees and ornaments, I need to wrap up my spooky experience.
I asked, took your suggestions and prepared myself for a creepy Halloween Movie Marathon. Some of you might not see this as a big deal. For me it was, because it's the first time I set myself to finally accomplish the goal of watching creepy scary movies on Halloween, all day long.
I always wanted to do a Halloween Movie Marathon, but I was too much of a scaredy cat growing up thinking something bad would happen to me, like maybe the movies were charged with paranormal activity and the spirits might pop off the screen to where I was! ha ha ha
But I decided to put my big girl pants on and made 2015 the year I watched Halloween movies without interruptions. Let me tell you all about it.
I started with Stephen King's Pet Sematary. I needed to see this movie because I forgot the ending. I just remembered that the cat and the little kid scared the lights out of me when I was little. For a movie made in the 80's it still got the creep factor going on. Having owned a cat, the cat in the movie didn't scare me now, in fact the eye effects looked so fake now. I was fascinated with the little boy's scenes though. I still don't know how they did them. Creepy little fella, did a good job being all zombie scary.
Keeping my "movies from the 80s that scared me when I was little" theme, I next saw Ghostbusters. Yes my friends, I remembered that Sigourney Weaver gave me nightmares back then. As of today, I laughed at how fake the special effects looked. It's sad when movies don't stand the test of time. Although the movie now is not a scary one, I'm not looking forward to the all-female remake they are coming up next year, I feel it's going to be more of a parody than it already is.
I then switched gears a bit and saw The Sixth Sense. On the count of 3, say it with me! 1, 2, 3: "I see dead people!!!" Haley Joel Osment did such a great job in that movie. Donnie Wahlberg's character still spooked me out! I finally saw Mischa Barton's scenes without covering my eyes! Hahahahaha This one is a must watch if you're into seeing dead people in movies.
Devil's Know was next. To tell you the truth, I picked this one because of the title. I didn't see the Rotten Tomatoes rating, skimmed through the synopsis of it. I saw that it was about 3 kids that were killed in some sort of cult and thought it was going to be macabre. Sadly this was not a scary movie. It was a slight boring detour on the marathon. The only good thing was sexy Colin Firth. 🙂
Trying to get back on the frightening track, I checked out Psycho, the 1998 version. The bathroom scene…..myeah. Norman Bates….myeah. Hitchcock was a genius, the plot is fantastic. I don't think Vince Vaughn was a good choice to play the psycho, he didn't convince me that he was delusional and out of his mind. I know it was a tribute for Mr. Hitchock, but I'll stay with the original movie.
I was starting to lose hope, in the sense that I wanted to have a shocking scary evening and the old movies from the 80s and 90s weren't doing their job. I chose then to watch The Conjuring. THIS. IS. A. HORROR. MOVIE. This one startled me at times, it made me cover my eyes, it made me scream a little and yes, it made me make sure I didn't have my feet hanging from my bed (didn't want to give anyone feet pulling ideas). The "based on a true story" factor was determinant in making this one the scariest of them all…well, at least of the marathon I was in.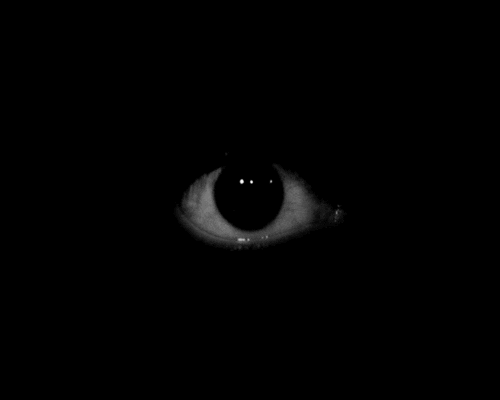 After The Conjuring I felt like I had to watch a Disney movie or something to unscare myself off but I took it like a grown up and needed to finish the marathon like a champion. Paranormal Activity 2 was next in cue but I decided to leave for later. Instead I travelled to London and spent some time with zombies! Yeah, zombies! I saw 28 Days Later and 28 Weeks Later. Great zombie movies!! They didn't give me nightmares, but they were gory and addicting. I like zombies. There was a scene in 28 Weeks Later, were the guy goes all zombie and kills his wife. That scene you guys is memorable in a gruesome-gives-you-the-chills-zombie way.
I started with Stephen King, so I thought I'd end with him too. I chose Cujo to finish off my Halloween Movie Marathon of 2015. In all full disclosure after 10+ hours my brain cells were all halloweened out and I fell asleep right in the middle of the movie. Yes, you can now say you know someone who fell asleep watching Cujo.
I had Paranormal Activity 2, Insidious and The Ring on the playlist but I guess I'll leave them for next year. Can't wait to repeat this spooktacular journey in 2016. As of today, I feel like an accomplished grown up. I'm not a little scared girl anymore! Hahahaha I can proudly say that I survived the Halloween Movie Marathon of 2015.
Have you seen these movies? Hope you all had a good Halloween. And without further a do, let Thanksgiving and Christmas festivities begin! 🙂