So by now we've all heard the news. And If you haven't here you go:
For some reason beyond our non-writer understanding, J. K. Rowling decided to publish a book under a pseudonym.
Not only did she publish the novel, this past April, but she chose a MALE pseudonym for this one.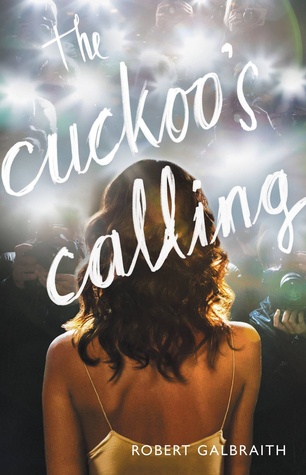 On her website, there's a brief statement where she thanks everyone who supported The Cuckoo's Calling before she was outed.
It is on Robert Galbraith's webpage, her pseudonym, where she sets it clear. She states she did this because she was and I quote:
…yearning to go back to the beginning of a writing career in this new genre, to work without hype or expectation and to receive totally unvarnished feedback. It was a fantastic experience and I only wish it could have gone on a little longer.
Robert is her favorite men's name and Galbraith is a surname she liked ever since she was a child. She chose to be a male because she wanted to take her writing persona as far as possible from her. And apparently she did a pretty good job, because when she unveiled her secret to her editor, he said he never thought that book was written by a woman.
Regarding the book, she took the title from the mournful poem by Christina Rossetti called, simply, A Dirge, which is a lament for one who died too young. And also the title has a reference she qualifies as subtle to another aspect of the plot.
She intends to keep writing under her pseudonym. The Cuckoo's Calling is a series for which she already finished writing the sequel, which will be published next year.
There's a spanish saying: "Hazte fama y héchate a dormir." that comes to mind for this situation. In English it would be something like "Get famous and go to sleep." J.K Rowling claims all this role changing isn't a big planned marketing campaign. Be it or not, it worked like magic! Despite the good reviews, The Cuckoo's Calling success couldn't be compared to her earlier work, before her outing.  Currently it is on the #1 spot for hardcover and Kindle on Amazon.com (orders rocketed with a 4,000 per cent).All she had to do to get a 'few' extra pennies was say her name and the rest is history.
On a personal note, yes I was surprised when I heard, but I wasn't thrilled nor felt the exhilaration I used to feel when the news of each new Harry Potter book got out. When I heard that she published a new book I didn't run right away to get it. If you follow me, you know how much I didn't like her last book, (eww The Casual Vacancy).
But I have to admit that my curiosity beat any cautious feeling. So now my friends, I am going to embark in the adventure of reading The Cuckoo's Calling. Who wants to join me?
The Cuckoo's Calling on Kindle / Hardcover
Related articles
note: this post contains affiliate links as stated on my disclosure policy.